---
Home | About Marty Dread | Marty Dread's Music | Live Events | Contact Marty
---
Marty Dread's Music
Marty Dread has released 20 albums over 28 years on his music label, Five Corners Music.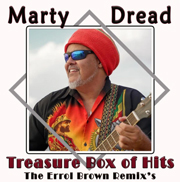 In 2021, Marty Dread released a 14-song collection with his album, "Treasure Box of Hits, the Errol Brown Remixes" (link opens in a new tab/window at music.apple.com).
The remixed songs include Touch of Grey, Have You Ever Seen the Rain, Walking in Memphis, Still the One, One More Day, You Had Me from Hello, and Cats in the Cradle.
Errol Brown is the six-time Grammy award winner who engineered Bob Marley's last two albums.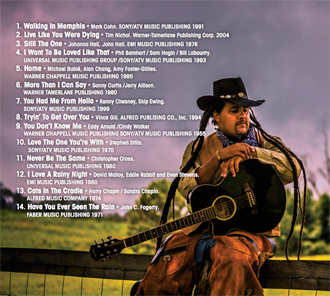 Marty Dread's 2014 release, "Upcountry Boy," was his first album of cover songs and his first recording the old school way - with all the musicians in the same room, eye to eye, on the same vibe!
After 28 years of releasing new music, Marty says he cherishes the recording sessions for "Upcountry Boy" as some of the best days of his musical life.
"Upcountry Boy" was produced by George Fully Fullwood, a giant among bass players from Jamaica who has played an enormous, yet greatly overlooked, role in the development of Jamaican popular music.
Referring to "Upcountry Boy," Marty wrote in the liner notes, "I wish you to know the level of joy these songs have brought me over the years. May they bring YOU the same joy and more... Reinvented and Reggaefied!"

• Marty Dread has released 20 albums. Preview, buy and download Marty Dread's music at iTunes: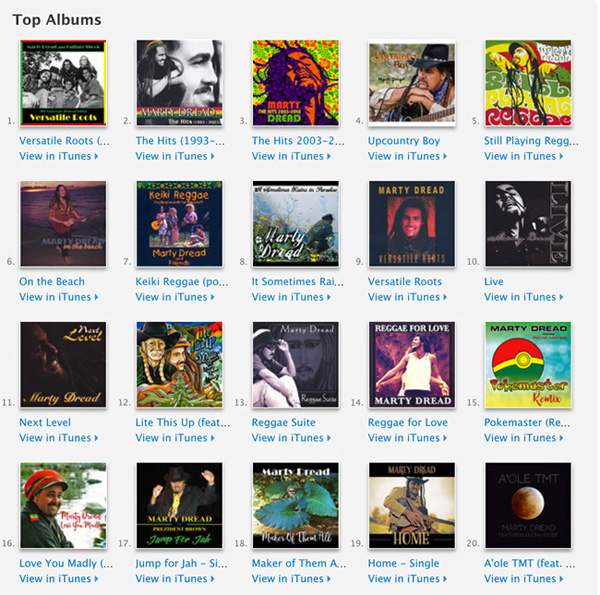 • Marty Dread on Social Media:

• Contact Marty Dread about media interviews, public and private performances, music licensing, and/or sign-up for his mailing list.
---
Home | About Marty Dread | Marty Dread's Music | Live Events | Contact Marty
---
Web: MartyDread.com/music.html

© 2023. All rights reserved.

Phone: 1-808-283-4295

E-Mail: info@MartyDread.com