---
Home | About Marty Dread | Marty Dread's Music | Live Events | Contact Marty
---
Marty Dread's Live Events

Marty Dread performs at a variety of venues on Maui, throughout Hawaii, the USA and the world, including boat cruises, music halls, night clubs, outdoor festivals, private parties, and weddings.
See a video of Marty Dread with Sly & Robbie at the Maui Theatre in Lahaina, Maui, Hawaii.
See a video of Marty Dread with Soul Syndicate at Reggae on the River in California.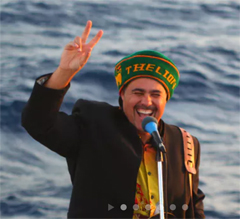 NEWS: Maui News headline (Nov. 14, 2020): "Amid pandemic, Marty Dread plays on to benefit whale foundation - Aloha Friday includes virtual, worldwide audience"
With stringent safety protocols following state and Centers for Disease Control and Prevention guidelines, Marty Dread's PacWhale Eco-Adventures cruises have resumed with a series of fundraising "Aloha Friday" virtual shows performed while sailing between the islands of Maui and Lanai.
Folks have tuned in from Hawaii, the USA, Brazil, Canada, South Africa, Australia, the U.K., Thailand, and Argentina. Additional fundraisers are planned for the time ahead.
Click here to read the Maui News article by Jon Woodhouse. Link opens in a new tab or window.
The Ocean Voyager is a 65' high-tech, ultra-smooth, eco-friendly catamaran with double-deck.
♦ ♦ ♦ ♦ ♦ ♦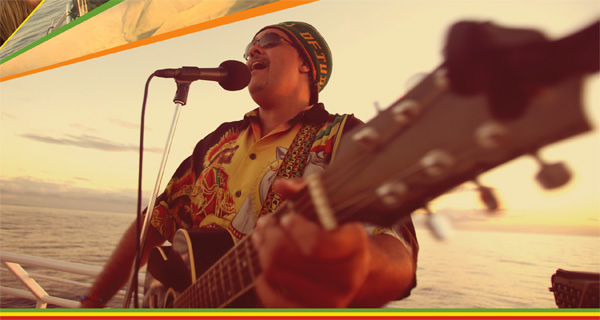 Weddings & Private Events
Marty Dread also performs at weddings and private events.
Contact Marty Dread for information about booking live appearances, music licensing, and/or to sign-up for his new mailing list.

---
Home | About Marty Dread | Marty Dread's Music | Live Events | Contact Marty
---
Web: MartyDread.com/events.html

© 2020. All rights reserved.

Phone: 1-808-419-6245

E-Mail: info@MartyDread.com