---
Home | About Marty Dread | Marty Dread's Music | Live Events | Contact Marty
---
Marty Dread's Live Events

Marty Dread performs at a variety of venues on Maui, throughout Hawaii, the USA and the world, including boat cruises, music halls, night clubs, outdoor festivals, private parties, and weddings.
See a video of Marty Dread with Sly & Robbie at the Maui Theatre in Lahaina on October 1, 2016.
See a video of Marty Dread with Soul Syndicate at Reggae on the River 2016 in California.
Note: Links to other websites open in a new tab or window.
February 2018
• Friday, February 23: 8-9 p.m. Kihei 4th Friday, Azeka Mauka in South Maui (Maui)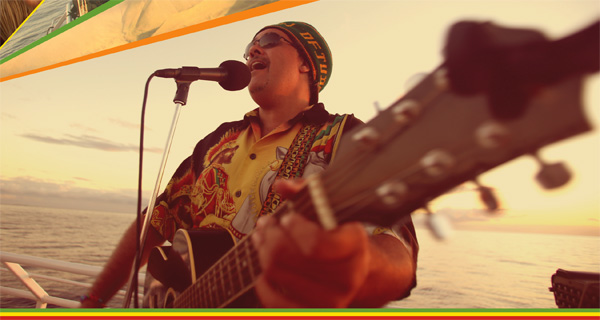 Marty Dread's Island Rhythms Sunset Cocktail Cruise
After a great six-year run filled with music, dancing, and whales, Marty Dread is no longer performing this popular sunset cruise series. However, Marty Dread is booking performance dates aboard private cruises.
• See Marty Dread's ReggaeOnTheWater.com

Weddings & Private Events
Marty Dread performs at weddings and private events. See: MartyDreadWeddings.com

Contact Marty Dread for information about booking live appearances, music licensing, and/or to sign-up for his new mailing list.

---
Home | About Marty Dread | Marty Dread's Music | Live Events | Contact Marty
---
Web: MartyDread.com/events.html

© 2018. All rights reserved.

Phone: 1-808-419-6245

E-Mail: info@MartyDread.com